We live in a fast-paced society that keeps us on a constant quest for more energy, better concentration, greater vitality—anything that will help us perform better and feel healthier. So doesn't it seem odd that so many of us look to health products that don't actually do anything for our health?
Our ability to stay healthy, have more energy, and greater vitality relies on how well our cells function. And the function of every cell in the body relies on something called redox signaling—cellular messages that help protect, rejuvenate, and restore cells.
Redox signaling is at the forefront of medical research, and interest in it has exploded in the last few years. More than 10,000 peer-reviewed papers have been written supporting its vital function in every major system of the body. In fact, an entire research journal is dedicated to redox signaling findings. Multiple Nobel Prizes have been awarded for work in this burgeoning area of biological health.
A simple search on Google Scholar (scholar.google.com) for the term redox signaling provides a glimpse at some of the being conducted in the field of redox signaling science.
---
ASEA is changing the way people look at cellular health, and a major factor is ongoing research. We've published all the latest research in one document, the ASEA 2015 Science Update.
---
Redox Certified
In 2015, ASEA partnered with a leading outsourced laboratory services organization to work in unison with our internal product teams to monitor the quality of our production process and give the scientific validity of the nature of our products. This process helps to ensure that every product made is of the highest quality and endorsed scientific effectiveness.
Specializing in biomarker testing, their team of PhD-level experts validates the existence of redox signaling molecules in the product establishing the proven potential and value of ASEA's promising and innovative products.
To maintain our certification, ASEA provides a weekly product sampling for scientific assay to substantiate the existence of redox signaling in ASEA products and for product quality.
---
The Emerging Field of Redox Signaling
Volumes of research from independent scientists around the world confirm the vital nature of Redox Signaling to cell health. And every day more research and published articles are appearing about Redox Signaling, making it one of the fastest growing research fields in science.
ASEA is the first and only stable, perfectly balanced mixture of these Redox Signaling reactive molecules that exists outside of living cells, and can be used to help maintain proper balance inside the body to support the immune system and healing process.
---
ASEA Science Frequently Asked Questions
WHAT IS REDOX SIGNALING?
Redox signaling molecules are created within every cell of the body and are vital to life. They act as cellular message carriers, helping to protect, rejuvenate, and keep cells functioning at optimal levels. As age, toxins, and environmental stress diminish cellular function, and with it, the body's ability to create and maintain a proper balance of redox signaling molecules. ASEA has developed a revolutionary technology that replicates redox signaling molecules outside of the human body.
HAS REDOX SIGNALING BEEN SCIENTIFICALLY RESEARCHED?
Yes. More than 10,000 peer-reviewed papers have been written about it—there is even a scientific journal dedicated to its study. Do a simple search on Google Scholar (scholar.google.com) for the term redox signaling to view some of the recent research being conducted in the field of redox signaling science.
HOW DID ASEA DEVELOP THE TECHNOLOGY?
A team of medical professionals, engineers, and researchers engineered a proprietary technology to create life-sustaining redox signaling molecules in a stable form outside the human body, making it possible to supplement and balance one's own supply.
WHAT IS CELLULAR COMMUNICATION?
Cellular communication is important for overall cellular health. It ensures that messages are delivered and received in a timely manner to continue cell production and repair.
IF MY BODY CREATES REDOX SIGNALING MOLECULES NATURALLY, WHY DO I NEED TO TAKE A SUPPLEMENT?
As we age, and as stress and environmental toxins inundate our lives and weaken our defenses, normal cellular function declines, and with it, the body's ability to produce and maintain a proper balance of redox signaling molecules.
CAN I SPEAK WITH MY PHYSICIAN TO LEARN MORE ABOUT MY INDIVIDUAL NEEDS?
Yes. Each of our bodies is different and has specific needs. If you're unsure of your health status, have multiple health problems, or are pregnant or nursing, speak with your doctor before starting a new supplement regimen. Working with your doctor ahead of time is a good way to determine a program that's right for you. With proper nutrition, exercise, and supplements, you can restore and maintain the optimal level of redox signaling molecules, helping you feel more energized and stay healthier longer.
IS THE TECHNOLOGY PATENTED?
Yes, ASEA patented the process and has made it available in two forms – ASEA Redox Supplement and RENU 28.
HOW DO I KNOW THAT REDOX SIGNALING PRODUCTS ARE SAFE?
Redox signaling is a safe and natural process that occurs in every cell of our bodies. The redox signaling molecules in ASEA products are native to the body and assimilated easily, and numerous studies have shown that ASEA's products are safe and effective.
HAS REDOX SIGNALING TECHNOLOGY BEEN APPROVED BY THE FDA?
Redox signaling technology has not been evaluated by the FDA. However, ASEA manufacturing is FDA registered, NSF certified, and meets all FDA Good Manufacturing Practices (GMP). NSF International's GMP Registration Program enables manufacturers to become independently registered by NSF to meet GMP requirements. The program is open to manufacturers of dietary supplements who want to demonstrate their commitment to public safety. These GMP requirements are listed in Section 8 of NSF/ANSI 173, which is the only accredited American National Standard in the dietary supplement industry developed in accordance with the FDA's 21 CFR part 111.
---
ASEA Science Advisory Council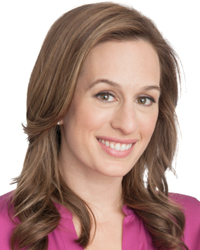 Brooke Alpert, M.S., R.D., C.D.N.
ASEA Science Council
A nationally recognized nutrition expert and author, Brooke Alpert has a masters of science from NYU. She completed her training at Mt. Sinai Hospital in affiliation with NYU. She is featured regularly on national television, including appearances on The Doctor Oz Show, The Today Show, and Access Hollywood. She has also been quoted and featured in both national and international magazines: People, Shape, Glamour, Town & Country, and Tatler. Brooke was named an up-and-coming star in beauty and health field by W magazine. She resides in New York City with her husband and two daughters.
---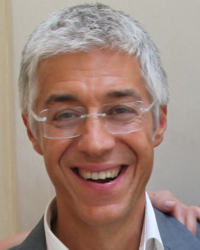 Dr. Giuseppe Maffi
ASEA Science Council
With a biological sciences degree from Miami International University and a naturopathic counseling degree from the Naturopathic, Bioenergetic, Psychosomatic School in Italy, Dr. Giuseppe Maffi is an independent science consultant for nutraceutical and pharmaceutical multinational companies. He has developed expertise in mitochondrial mechanisms, including the new frontier of redox signaling science. Dr. Maffi resides in Italy.
---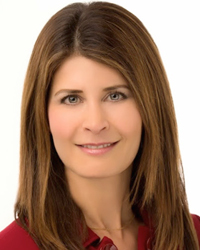 Karen R. Stolman, M.D.
ASEA Science Council
With 14 years' clinical and cosmetic dermatology practice in New York, New Jersey, and Utah, Dr. Karen Stolman serves as an adjunct professor in the Department of Dermatology at the University of Utah. She holds a medical degree, which she earned with honors, from New York University School of Medicine and is board certified in dermatology and is a fellow of the American Academy of Dermatology.